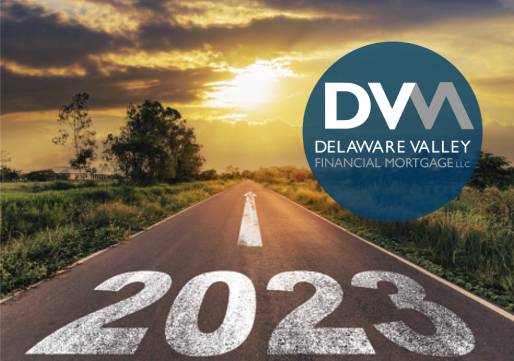 Key indicators for mortgage rates in 2023
I hope everyone is having a great start to the New Year! If 2023 could be a little bit more chill that would be great. So what's the storyline going to be for this year? Well to be brief, it's all about the Fed. More specifically if they will keep raising rates or whether, at some point, they may actually start cutting rates. The two main driver's of this will be the jobs report and inflation data (Consumer Price Index Report). The jobs report came out today and was in line with expectations, based on the movement in rates it seems that the market was fearing a worse report. The unemployment rate is now at 3.5% which is at a half century low. What the Fed is really looking at is wage growth, as odd as it sounds the Fed doesn't want to see that go higher. If workers are paid more that means they will spend more which will add to inflation. They also would like to see an increase in the unemployment rate as that will help slow wage growth because workers won't have as much power to ask for wage increases. If that seems like a perverse line of thinking then I say welcome to the world of the Fed!
Verify your mortgage eligibility (Dec 3rd, 2023)
The next inflation report comes out next Thursday 1/12. That continues to be the most relevant report that will be coming out this year. It all comes down to how quickly inflation is decreasing. Remember that the Fed's target goal is 2% and they have given no indication that that goal has changed. If we stall out at 4%,5%, or 6% then more rate hikes will be added. More rate hikes equals greater chance that the Fed tightens to much which could cause a recession. Strictly speaking though, for mortgage rates that would be a good thing. As the worse the economy does the more likelihood that people buy bonds as they are a safer asset, the more people that buy bonds the better the interest rates will be. My hope is that we get what's called a "soft landing" this is where the high interest rates cool inflation and increase unemployment enough to stop wage growth without plunging the economy into a rough recession. Next Fed meeting is beginning of February, it looks like there will probably be a .25% increase in rates but that could change depending on inflation data next week.
Recap:
-Jobs report came in as about as expected, market was fearing worse which is why rates improved
-Key figures to look for this year is inflation and jobs numbers
-Next inflation report is 1/12
-Next Fed meeting is on 2/1, possibly a .25% increase in rates
-Lets have a great 2023!
Show me today's rates (Dec 3rd, 2023)