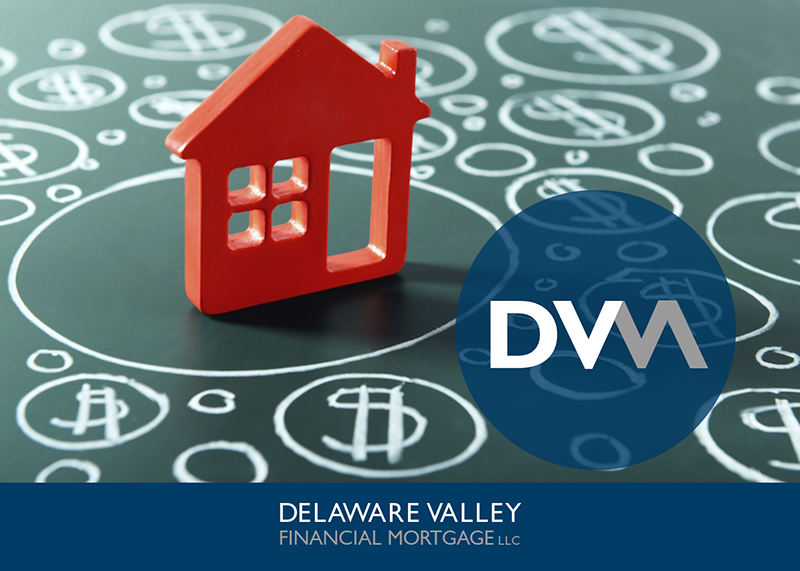 Rates remain flat after fallout from banking crisis
It's hard to believe we're ¼ of the way through the year already! I have much less to update you all on compared to my last report so this update is going to be less exciting which is fine by me. It's also hard to believe that we are at the one year anniversary of when the Fed first raised interest rates. That seems impossible right? It's felt like I've talked about rising rates for the last decade. Last year rates went from .25% to .5%, now we are sitting at a Fed fund rate of 5%. The last time we were that high was at the end of 2006, and nothing ominous happened around then right?? Economists say that it usually takes about 12-18 months for interest rate hikes to have an impact on the economy so this is going to be in interesting rest of the year. I'm not saying anything bad will happen I'm just saying that we haven't dealt with interest rates rising this fast with inflation that is still high. That uncertainty will help keep rates from rising though.
Verify your mortgage eligibility (Sep 24th, 2023)
With all of this drama happening with the banks the Fed hiking interest rates last week flew under the radar. They did end up raising rates by .25% which was what was expected. They are going to be taking a wait and see approach for further rate hikes. Honestly it wouldn't surprise me if they didn't raise rates again but that will be dependent on the data. The next fed meeting is the beginning of May. To me it makes more sense holding off on raising rates again but the Fed might feel pressured to continue the fight against inflation no matter what. This will be especially true if we get a strong inflation in the next report on April 12th.
Someone asked me a great question last week after the Fed meeting that I wanted to bring up. After the Fed raised rates on the 22nd, rates actually dropped the next day by a good bit. This person wanted to know why that is the case if the Fed raised interest rates. Shouldn't mortgage rates also go up as well? When the Fed raises rates they raise what's called the federal funds rate which is the rate banks use to borrow money from one another. So the Fed doesn't directly raise interest rates on mortgages but by raising interest rates for banks that is usually one of the consequences. What does impact mortgage rates is the bond market. The bond market is forward looking though which is why rates rose last year before any Fed hikes because the market knew that rate hikes were coming. Now we're at the opposite end of the spectrum, the market thinks that rate cuts are more likely to happen and so mortgage rates are dropping because of that.
Recap:
Verify your mortgage eligibility (Sep 24th, 2023)
-Rates have been stable these last few weeks
-The Fed did hike interest rates by .25% last week
-We are probably getting close to when the Fed will stop raising interest rates
-Next inflation report is on April 12th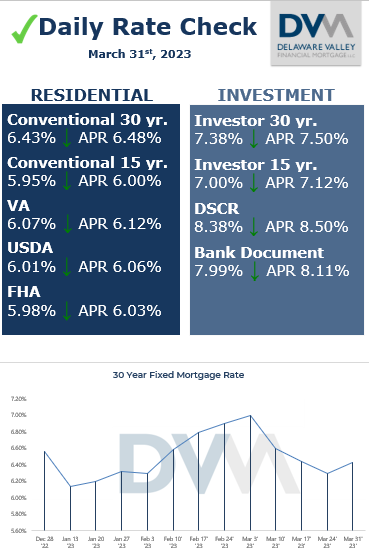 Show me today's rates (Sep 24th, 2023)